Thrawn: Alliances, Gibraltar's Skywalk, Star Wars open-world game, 12 sci-fi rules for life, and much more. Welcome to another issue of StarWarrior
Enjoy the issue - see you next week.
And if you have any related news you'd like to share, perhaps an upcoming Cosplay event, please let us know. Email: news@starwarrior.space
We really look forward to hearing from you.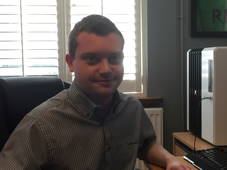 Thomas Austen
thomasausten@starwarrior.space
---
This Week's News
The emperor summons Darth Vader and the grand admiral in this Thrawn: Alliances excerpt - exclusive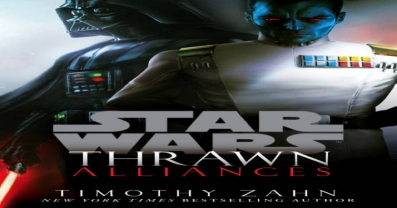 Thrawn and Vader must join forces -- even if they don't want to. The Emperor's dark-side enforcer and one of his greatest military commanders: not a bad bad-guy tag team.
Thrawn: Alliances, Timothy Zahn's highly-anticipated follow-up to Thrawn, arrives July 24, 2018, and finds Grand Admiral Thrawn and Darth Vader joining forces for a secret mission. In StarWars.com's exclusive expert below, we find out just a little bit more about this mission - including its surprising location - and learn that this alliance may not be an easy one.
Full Story
---

---
The Force is strong with Gibraltar's Skywalk

Mark Hamill, the actor who plays Luke Skywalker in the Star Wars film series, has opened the Skywalk at the top of the Rock of Gibraltar.
Standing 340 metres directly above sea level, the Skywalk is higher than the tallest point of London's Shard. Gibraltar's Skywalk offers breath-taking 360 degree views spanning three countries and two continents.
more
---
Star Wars open-world game in the works at EA, according to Job Listing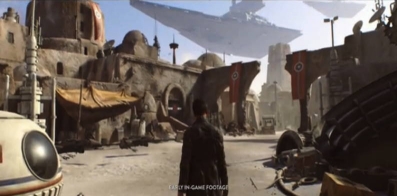 Electronic Arts is at work on a new open-world Star Wars game, if a newly discovered job opening is any indication. Although the publisher has shared little information about what to expect from the rebooted version of Visceral's game following the studio's closure, we may now have a clue as to what form it will take.
The job listing in question was recently published on EA's jobs site. It's for the position of lead online engineer in Burnaby, at EA's Vancouver studio, and it makes no attempt to hide what applicants will be working on. The opening sentence reads, "Lead a team to deliver Online features for a Star Wars Open World project."
Full Story
---
Daredevil' Season 3 adds Jay Ali to the cast

With the third season of Netflix's 'Daredevil' approaching, we've just learned that they've added Jay Ali ('The Fosters,' 'Bloomers') to the cast. In the show, he is set to portray Rahul "Ray" Nadeem who is "an honest, but ambitious FBI agent willing to go to any length for his family."
For those who need to know everything about a character in advance, there aren't any known ones that go by this name in the comics.
Full Story
---
Disney yanks rumoured 'Last Jedi' royal stormtrooper clip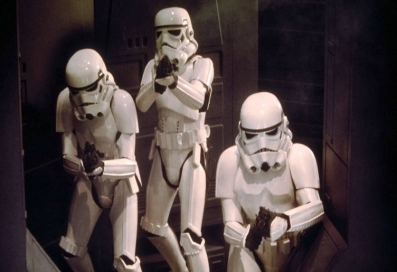 Weren't they a little tall to be stormtroopers?
British princes William and Harry played Imperial stormtroopers in a small scene in "Star Wars: The Last Jedi," but their battle royal never came to our theatres.
John Boyega, who plays Finn, revealed the royal roles back in November, but in a crowning bummer of a move, later said the princes' scene was cut.
Full Story
---
The tech entrepreneur turning science fiction into reality teaches his kids 3 lessons to help them dream big

Not many people can say that they've made a career of fulfilling their childhood dreams, but Peter Diamandis likes to see his 9-year-old self as the driving force in his life.
Diamandis is a serial entrepreneur who's founded the XPRIZE entrepreneur competition series, the tech research center Singularity University, and the life-extension company Human Longevity, Inc. - all companies essentially making science fiction reality.
Full Story
---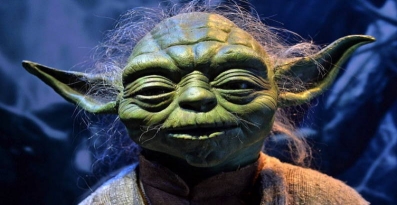 Like so many other scribes, I have been inspired by psychologist Jordan Peterson's fascinating book to sketch my 12 rules of life. But mine are different, because each is drawn from canonical science fiction. Why? Maybe because this is the literature on which I grew up, or maybe because I have never lost the taste for it. Or maybe because the sci-fi canon really does have a lot to teach about the well-lived life. Here, then, are my 12 rules. I cannot pretend that I always follow them, but I certainly always try.
Full Story
---
Paul Di Filippo reviews Bridges to Science Fiction and Fantasy: outstanding essays from the J. Lloyd Eaton conferences

Despite the flourishing of courses devoted to fantastika in the groves of academia, its seems to me that actually, in any given year, very few scholarly volumes emerge.
Most of the non-fiction books-the candidates you see on the awards ballots, whether dedicated to contemporaneously studying or historically researching the genre-are produced by folks whose primary concern is something other than pure scholarship.
Full Story
---
Cryonics - still between science and science fiction

Walking over to the law office of Oh & Son through the bustling streets of downtown Seoul, CEO Han Hyeong-tae of Human High Tech casually explained how he brought KrioRus, a cryonics service provider, to Korea. Initial contracts with the Russian company seemed to be no less casual.
"During the talks, I didn't get to see them in person, but we talked online. We signed a five-year contract in November," Han said. "And we launched the service in Korea on Feb. 1."
Full Story
---
The daring Strugatsky brothers, practitioners of outwardly Soviet, covertly Jewish science fiction

Idolised by their Soviet readers, Arkady and Boris Strugatsky are beginning to find increasing numbers of readers in America.
Deified by their Soviet readers from the 1960s on, the Strugatsky brothers-Arkady (1925-1991) and his younger sibling Boris (1933-2012) were not only the most popular and prolific Russian writers of science fiction, a highly respected genre in post-Stalinist Soviet culture, but its most daring practitioners.
Full Story
---
Star Wars firm Lucasfilm must pay 'failed' Darth Vader film damages

A film-maker who sued Stars Wars producers Lucasfilm for blocking plans to make a film about Darth Vader has won almost £39,500 in damages. Marc John, 46, of Buckinghamshire, claimed he was stopped from beaming a live interview with actor David Prowse to 1,200 cinemas. He claims the film would have made about £3m, with his share worth £1.35m.
Full Story
---
Star Warrior Archive Search
We keep an extensive archive of news stories and product information that have featured in past issues of Star Warrior. If you would like to run a search of the Star Warrior web site using the search tool below please just go ahead by entering in the name of the person, product or company or any other key words that you are looking for.
---
How to contact us at Star Warrior:

Well we hope you enjoyed this issue of StarWarrior. Let us know what you think, we'd love to hear from you! Send in your Cosplay photos and a brief bio and you too could feature in StarWarrior!
Thomas Austen


thomasausten@starwarrior.space
News email: news@starwarrior.space
Admin email: johnausten@starwarrior.space